Driveway and concrete coatings can add value and aesthetic appeal to your property, so let us transform the driveways and exterior surfaces with our range of decorative resurfacing solutions.
We are a fully licensed supplier of driveway and concrete coatings for exterior surfaces. We have over a decade of experience in the business and our team can offer residential and commercial clients in the Brisbane and Gold Coast area a fully professional surface coating solution.
Why choose driveway and concrete coatings?
Traditional concrete, tarmac or paving driveways rarely stand the test of time. Within a few years, cracks appear, fungus and mould begins to grow and weeds take over. Without regular maintenance, your driveway, paths and patio areas will be very unattractive to you and any visitors. They will also devalue your home and make it much harder to sell when the time comes.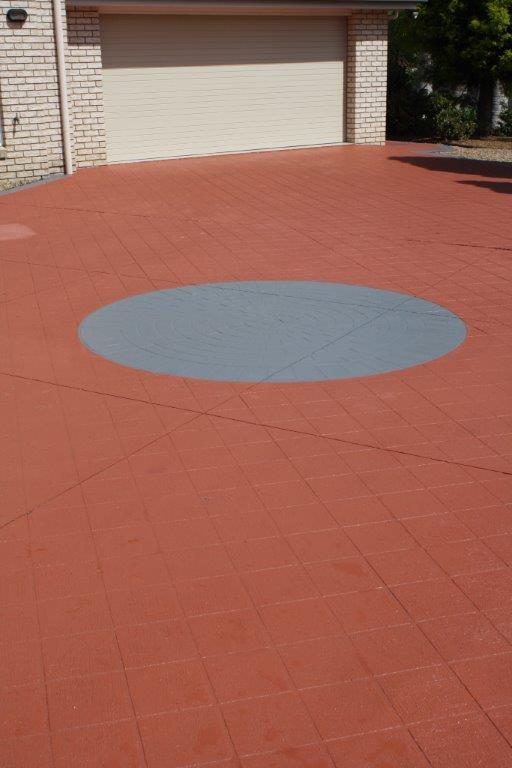 Driveway and concrete coatings can offer a significant improvement to worn out and tired looking driveways, paths and patio areas. Modern materials give you a wide choice of decorative finishes and concrete styles, from slip resistant polished coatings, metallic pearlescent glass finish designer finishes and strong commercial and industrial coatings to small chip and ceramic coated quartz finishes.
We only use top quality driveway and concrete coatings, so you can benefit from the beautiful finish and clean, flawless appearance generated by such coatings.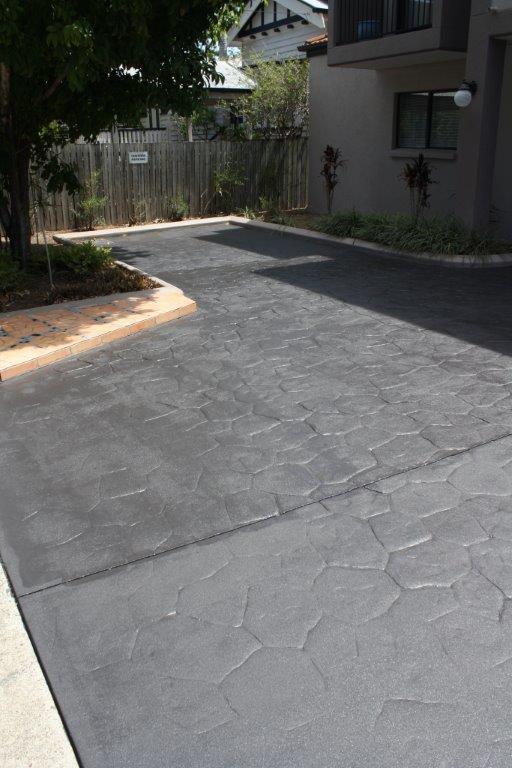 If you are unsure of which driveway or concrete coating material is going to best suit your individual requirements, we can offer plenty of advice before installation.
Our coating installation team are full qualified and able to offer a professional installation surface for residential and commercial clients.
We always adhere to rigorous health and safety standards at all times and fast curing technology means that your brand new and highly durable driveway, patio area or external pathways will be ready for use within 24 hours.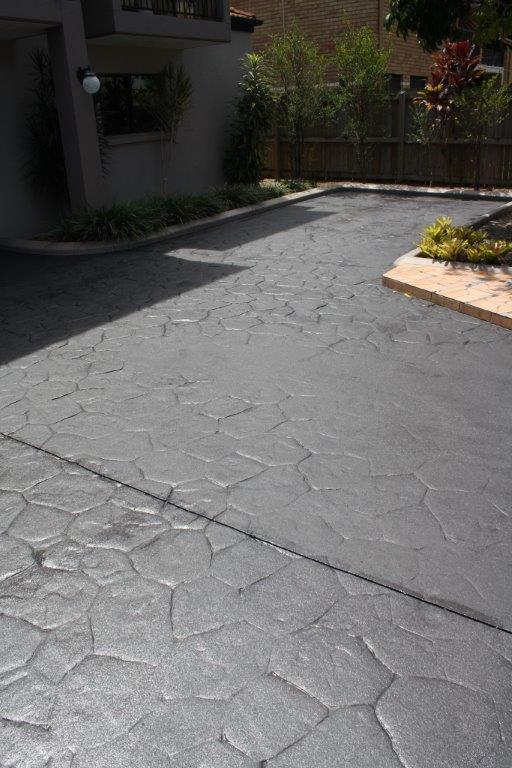 Driveways and concrete coatings are suitable for any exterior areas of your home and are the ideal solution for improving kerb appeal and transforming a worn out driveway.
The installation process will be fast and economic, and not only will you save money on long-term maintenance costs, you will also add value to your home.
For further advice on the best driveway and concrete coatings solution for your home or commercial property, give our friendly team a call today and let us provide you with a no obligation quote.